The exhibition rooms (5F)
On the Fifth Floor there are three exhibition rooms for supporting children's learning and a theater hall.
Open
9:00 a.m. – 5:00 p.m.
Closed
Mondays (open on holidays), Year-end holidays and New Year holidays(December 29th through January 3rd)
International Peace Exhibition Room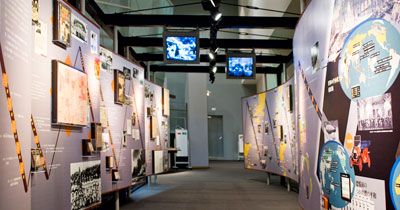 Our world has some global issues threatening our existence, such as wars, conflicts, refugees, environment affairs, overdevelopment and poverty. This room is intended to help you to get to know these global issues and think about how to make the phrase "peaceful global society" come true.
Exhibition Room for Children's International Understanding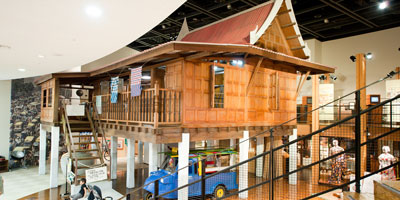 Children can experience and participate in life and cultures across the world, by getting firsthand knowledge.They can walk through replica houses in the Asian district and see real household goods, costumes and musical instruments. They can also see, visit, and wander through these overseas countries.
Children's Fantasy Room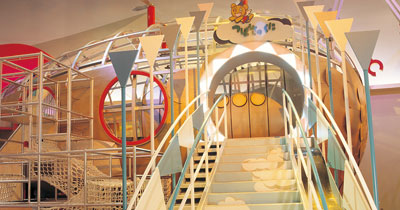 Children will develop sensitivity and imaginative power through the experience of playing with sound and light. This allows them to express themselves freely and experience happiness in creative activities.
Film Theater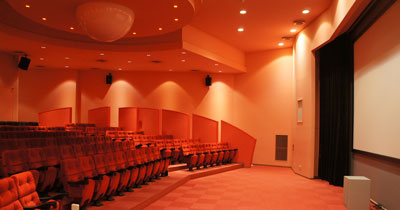 Movie theater with newest movie equipment and big screen. Check the event information for our monthly free movie event. Available for rent also.
[Screen size]

250 inch (H 3.1m x W5.5m)

[Capacity]

125 seats
Special Exhibition Room (3F)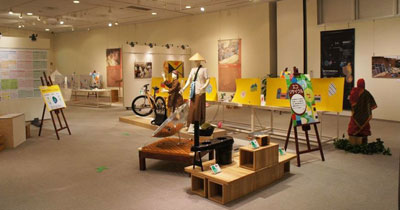 Exhibitions which feature such themes as international understanding, global issues and multicultural coexistence are held here. This room can also be rented for an exhibition, meeting, and various events which require a large space.
Nursing Room (5F)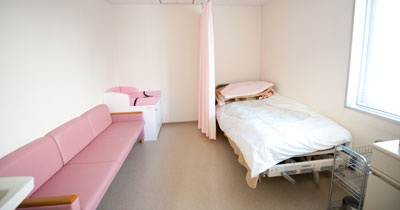 A Nursing Room is located next to International Understanding Exhibition Room on the Fifth Floor
Notice for Wheelchair users
Fifth Floor has no bumps and is equipped with a dedicated elevator.
If you want to use a compact wheelchair designed for the use in Earth Plaza,  please make arrangement with office on the First Floor or the reception desk on the Second Floor.
Each floor has bathrooms that are wheelchair accessible.