The 19th Kanagawa Biennial World Children's Art Exhibition
Screening result (Grand Prizes & Special Prizes)
Grand Prize
| | | |
| --- | --- | --- |
| Ashraful Alam (Bangladesh) | OGIKUBO Shiono (U.S.A) | YANAI Daiki (Japan) |
Minister of Foreign Affairs Award
Minister of Internal Affairs and Communications Award
President of the Japan Foundation Award
| | | |
| --- | --- | --- |
| Lee Ling Feng (Malaysia) | Inara Mammadzadeh (Azerbaijan) | Emma Kuzmič (Slovenia) |
| Nia Martinova Aleksandrova (Bulgaria) | Irina Rodionovna Lysak (Russia) | Antonella Beatrice Livellara (Chile) |
| KOTAKA Daiki (Japan) | SATO Eri (Japan) | |
President of the Japan International Cooperation Agency Award
| | | |
| --- | --- | --- |
| Uththara Vidanagamage (Sri Lanka) | Galib Tashfin Imam (Bangladesh) | Annette Ma (China) |
| Shantel Gotore (Zimbabwe) | Haruka Ebisu (Brazil) | Yayoi Regina Rey Ueda (Uruguay) |
| HAYAKAWA Asami (Japan) | FUJIKAWA Serika (Japan) | |
President of the United Nations Association of Japan Award
S.A.H.M.R. Santhush Roshan Bandara
Uggoda (Sri Lanka)
Ooi Tze Han (Malaysia)
Hing Yu Lai (China)
Sofia Vladimirovna Voloshina (Ukraine)
Emma Michalcová (Czech)
Stanislava Mihaylova (Bulgaria)
KIMURA Shuto (Japan)
FUKUDA Riko (Japan)
President of National Federation of UNESCO Associations in Japan Award
Gane Arachchilaya Tharindi Poornima
Thambagamuwa (Sri Lanka)
H.Hashini Dileka (Sri Lanka)
Gimres Sithnuka Gamage Hettiarachchi
(Sri Lanka)
Dariya Iovceva (Ukraine)
Diana Chigasova (Ukraine)
Brayam Pari Apaza (Peru)
KITAZAKI Momoka (Japan)
MIKUNI Keita (Japan)
The National Council of YMCAs of Japan Award
| | | |
| --- | --- | --- |
| Vedi Jatin Raja (India) | Damsara Amantha Wijesinghe (Sri Lanka) | Yueh Lee (Taiwan) |
| Elisabeth Trostoneckaya (Ukraine) | Elena Sergeevna Kaika (Kazakhstan) | Alena Cheledenkova (Spain) |
| SHIGETA Reo (Japan) | MURATA Yuya (Japan) | |
Chairperson of the Japan Committee for UNICEF Award
Nusrat Jahan Muskan (Bangladesh)
Xin Lin Dai (China)
Ali Hadi Mohamed Farouk (Egypt)
David Samokhin (Ukraine)
Elizaveta Aleksandrovna Chesnokova
(Russia)
Regina Guadalupe Hardy-Mena (Mexico)
TAKAGI Yuta (Japan)
NAKAJIMA Yuka (Japan)
* Please click the below list(PDF) to see another prizewinners
Selected and Prize-Winning Works
| | |
| --- | --- |
| Kanagawa Prefecture | 130 in total |
| Grand Prize | 1 |
| Minister for Internal Affairs and Communications Award | 1 |
| Special Prizes (6 groups of international exchange) | 12 |
| Other selected works | 116 |
| | |
| Overseas | 389 |
| Grand Prize | 2 |
| Minister for Foreign Affairs Award | 1 |
| Special Prizes (6 groups of international exchange) | 36 |
| Other selected works | 350 |
Number of entries
(Application period: 1 September to 30 November 2016)
26 cities and towns of Kanagawa Prefecture
3,161
87 countries and 1 region
21,411
Europe (32 countries)
5,666
Africa (12 countres)
863
Asia (28 countries & 1 region)
14,148
America (11 countries)
705
Oceania (4 countries)
29
Total
24,572
Contacto:
Secretariat, Kanagawa Biennial World Children's Art Exhibition
c/o Earth Plaza
1-2-1 Kosugaya, Sakae-ku, Yokohama City, Kanagawa Prefecture, JAPAN
Código postal 247-0007
FAX:045-896-2299
E-mail:k-biennial■earthplaza.jp
(Cambie ■ a @)
※ When you contact us by e-mail, please let us know name, country and group (in case of group entry).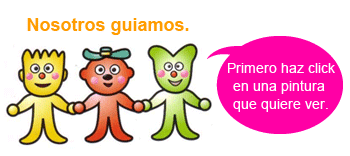 El museo aberga más de 1500 trabajos por los niños de cada lugar del mundo. Los trabajos son categorizados por pais/region y año de una exposición.
Ofrecemos autorretratos, caras de la familia y los amigos.
Caras-Muy Expresivas!